About g3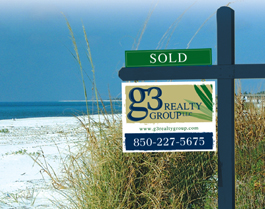 "g3" Realty Group is led by Broker/owner Glenda McLemore and specializes in this unique 3-county area dubbed Florida's Forgotten Coast when state tourism officials left it off a promotional map in 1995. Our team consists of local professionals who have chosen to make our home here and we believe this last uncrowded coastal area is the perfect place to retire or relax with a family.
g3 is capitalized by one single stockholder and one principal investor Glenda McLemore, a licensed Real Estate Broker and Broker of record for the firm. We offer services to both sellers and buyers of area real estate, with up to date tools and guidance. Our Staff provides clients with the utmost superior service and honest direction in the local market.
Contact Us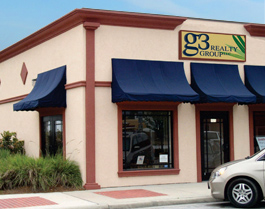 Our office is centrally located in our area and easy to find on Hwy 71 and Reid Ave in historic downtown Port St. Joe. Our team at g3 is ready to serve you, whether finding your dream home, or matching your property with the right buyer.
g3 Realty Group, LLC
420 Reid Avenue
Port St. Joe, FL 32456
Office: 850-227-3333
Fax: 850-227-SOLD
A
directory of our staff
and their contact information is available on the "About g3" page of this website.
Glenda McLemore - Broker/Owner
Office: 850-227-3333 | Cell: 850-227-5675 | glenda@g3realtygroup.com
Glenda lives on the beach in Indian Pass and is an avid outdoor enthusiast and Scuba diver. She has millions in transactions over the past eleven years, including successful local land development involving lengthy mitigation with the Army Corps of Engineers as well as The Florida Department of Environmental Protection Agency. Having a well versed knowledge of the gulf coast area's planning, development, and building restrictions she also maintains a residential contractor's license with hands on experience in new construction and remodel projects while keeping up with the latest code relating to the construction industry.
Rosa Feltrop - Sales Associate
Office: 850-227-3333 | Cell: 850-381-1830 | rosa@g3realtygroup.com
Rosa was raised in Quincy, Florida and moved to the lovely town of Wewahitchka 14 years ago. She holds a B.S. Degree from Florida State University in Criminology and Masters in Guidance and Counseling from Troy University. Rosa is very familiar with Gulf County from riverfront properties in the northern end of the county to the beaches of Cape San Blas and would love to go to work finding just the right property for you.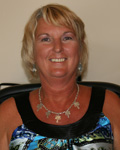 Kathy Collins - Sales Associate
Office: 850-227-3333 | Cell: 850-340-0258 | kathy@g3realtygroup.com
Kathy has a wide range of accumulated experience from a career in sales and business management including over 15 years of experience in the Antique Furniture business. Kathy, along with her husband, Derrill Collins, locally manage the Indian Pass Campground where they rent cabins and RV camp sites. Kathy brings a diverse range of real estate experience and expertise to her clients, both buyers and sellers. Her knowledge of area history and trends gives her a special insight into the local Real Estate market.
Summer Hatcher - Sales Associate
Office: 850-227-3333 | Cell: 850-348-0036 | summer@g3realtygroup.com
Summer was born and raised in Marianna, FL bringing 12 years of retail management experience to our team. She holds an AA degree from Chipola College and uses her management experience to assist you with all facets for your real estate transaction. Whether you are looking for that perfect beach home on Cape San Blas or a family residence in Apalachicola, Summer will be happy to assist you in making your dream a reality.
Perry McFarland - Sales Associate
Office: 850-227-3333 | Cell: 850-227-5885 | pjmtrader@gtcom.net
Perry is a native Floridian, born and raised in Blountstown and has been a resident of Port St. Joe since 1965. Perry has been an active Realtor since 1994 and his experience and unique insight into Port St. Joe and Gulf County in general make him a tremendous resource for buyers and sellers alike. As a local business owner Perry is active within the community and understands the concerns that buyers and investors have.
Rod Cabezas - Sales Associate
Office: 850-227-3333 | Cell: 850-624-8044 | rod@g3realtygroup.com
Rod Cabezas comes to us from Los Angeles, California (City of Covina) where he spent 15 years as Realtor®, Investment Consultant. In addition, Rod joined the United States Army Reserves and served 8 years as a Finance Specialist. In 1996, Rod dedicated himself to building a thriving Real Estate career with one the nation's largest real estate firms. With a past that include sales, property management, finance, specialized marketing and executive management in corporate environments, he will put his knowledge of marketing, negotiating and problem solving to work for you when you buy or sell property. As a Realtor for g3 Realty Group, Rod has the experience to provide unparalleled service expectation. Because of this background, Rod is confident he can make the process smooth and will make every effort to make sure your real estate transaction fulfills your desires. In this very competitive business of real estate, service makes the difference. Rod's service is second to none and has earned him a valuable source of referrals. This team will not only earn your business but your "respect" as well. We are confident you will be very happy!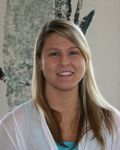 Leigh Anne Mayo - Office Assistant
Office: 850-227-3333 | leigh@g3realtygroup.com
Leigh Anne has lived in Gulf County for over half of her life and has just received her Associate's degree from Gulf Coast Community College. She is now working on a Bachelor's degree in Social Work at the Panama City Campus of Florida State University. Leigh Anne has worked at the Dixie Dandy in Wewahitchka for the McLemore family while she earned her Associate's degree and has learned what customer service truly means, so she will be willing to help you in any way she can.